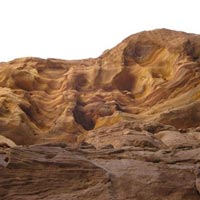 Tea & Coffee will be served around 02h00 to energize everybody for unforgettable climb up Mount Sinai – Mount Moses – for 3 hours.
You may ride a camel till two thirds of the mountain at extra charge
Enjoy the most spiritual scenery from the top of the mountain & take some shots for the sun rise before walking down to our bus to drive back to our hotel to refresh & pack.
Breakfast will be served before driving back to visit St. Catherine monastery & the most preserved church with its incomparable icons.
After the visit we drive on the Asphalt road to Cairo (about 460 km) stopping at Firan Oases en route with its 20000 palm trees to view monastery of the 7 nuns & the ruins of 2 old Byzantine churches.
Dinner in an oriental restaurant upon arrival to Cairo
Continue to the hotel & check in
Overnight in Cairo hotel